Hello Transportation Techies!
Last Wednesday, I rode the Amtrak Northeast Regional to our nation's capital to attend my first Transportation Techies meetup! Michael had been urging me to attend since we first met at TransportationCamp Colorado 2016. Now that I'm on the east coast, it was an easy trip!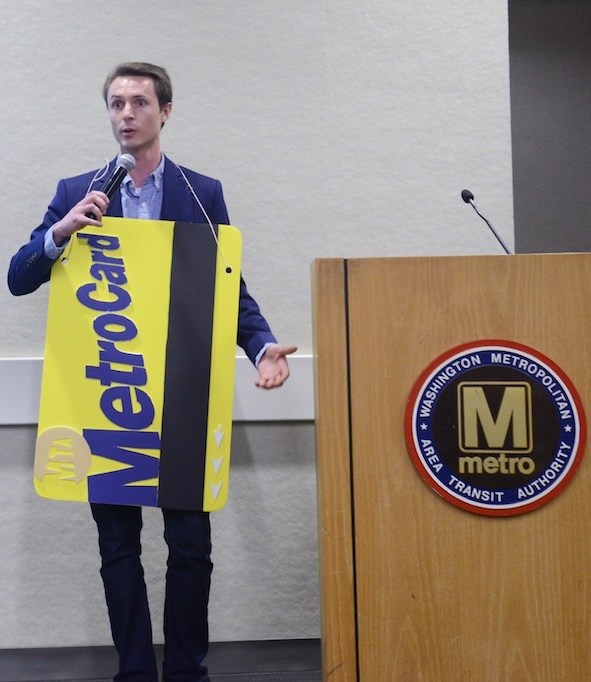 Michael always puts on an incredible event and Metro Hack Night VII was no exception! We had a great line-up and turnout. I presented on how we can use graph theory to study transit networks, specifically WMATA Metrorail with and without the Purple line.
All the presenters blew me away with their excellent, excellent projects. The DC transit developer community is special and I loved getting to experience it for one night. You can read about the all projects and presenters in this write-up from Mobility Lab.
If you live in the DC region (or anywhere along the Northeast Corridor), I encourage you to drop in for the next gathering of the Transportation Techies!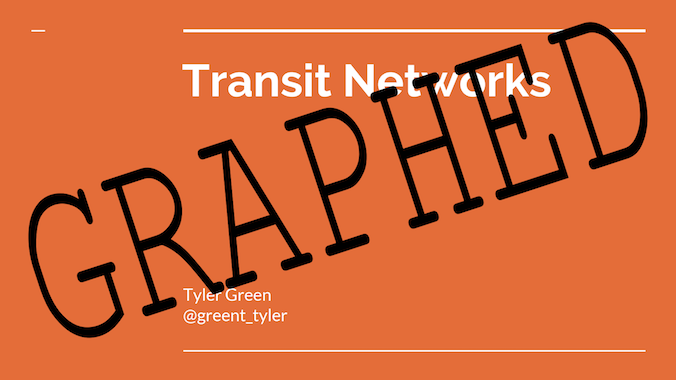 You can download the PDF deck of my presentation.
Written on October 30, 2017